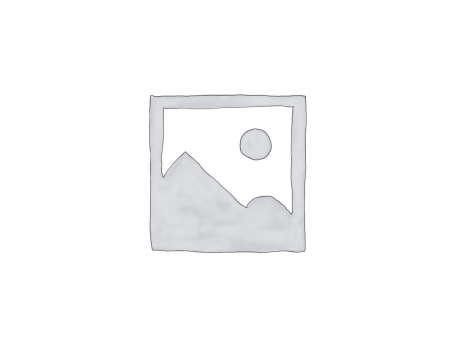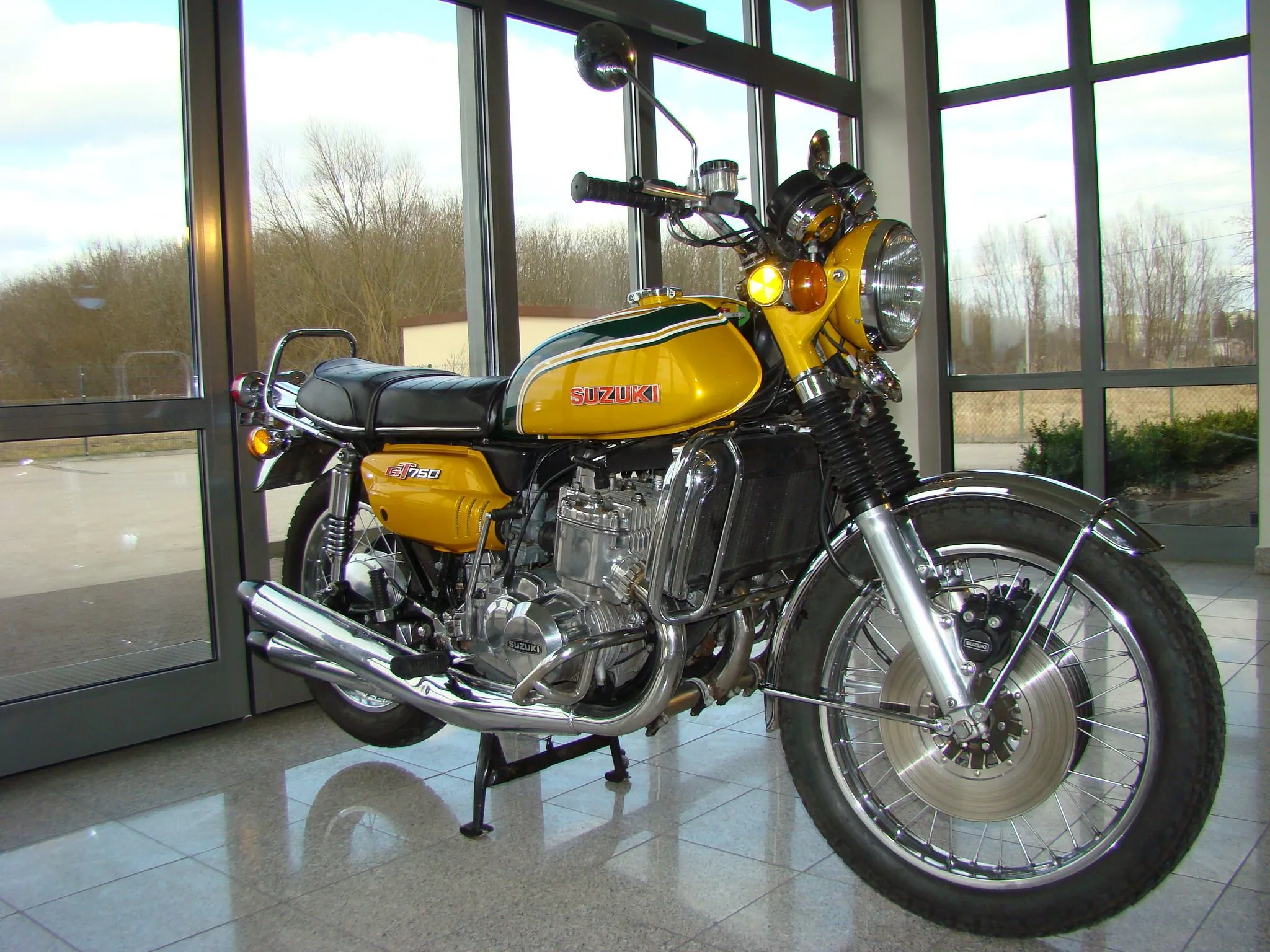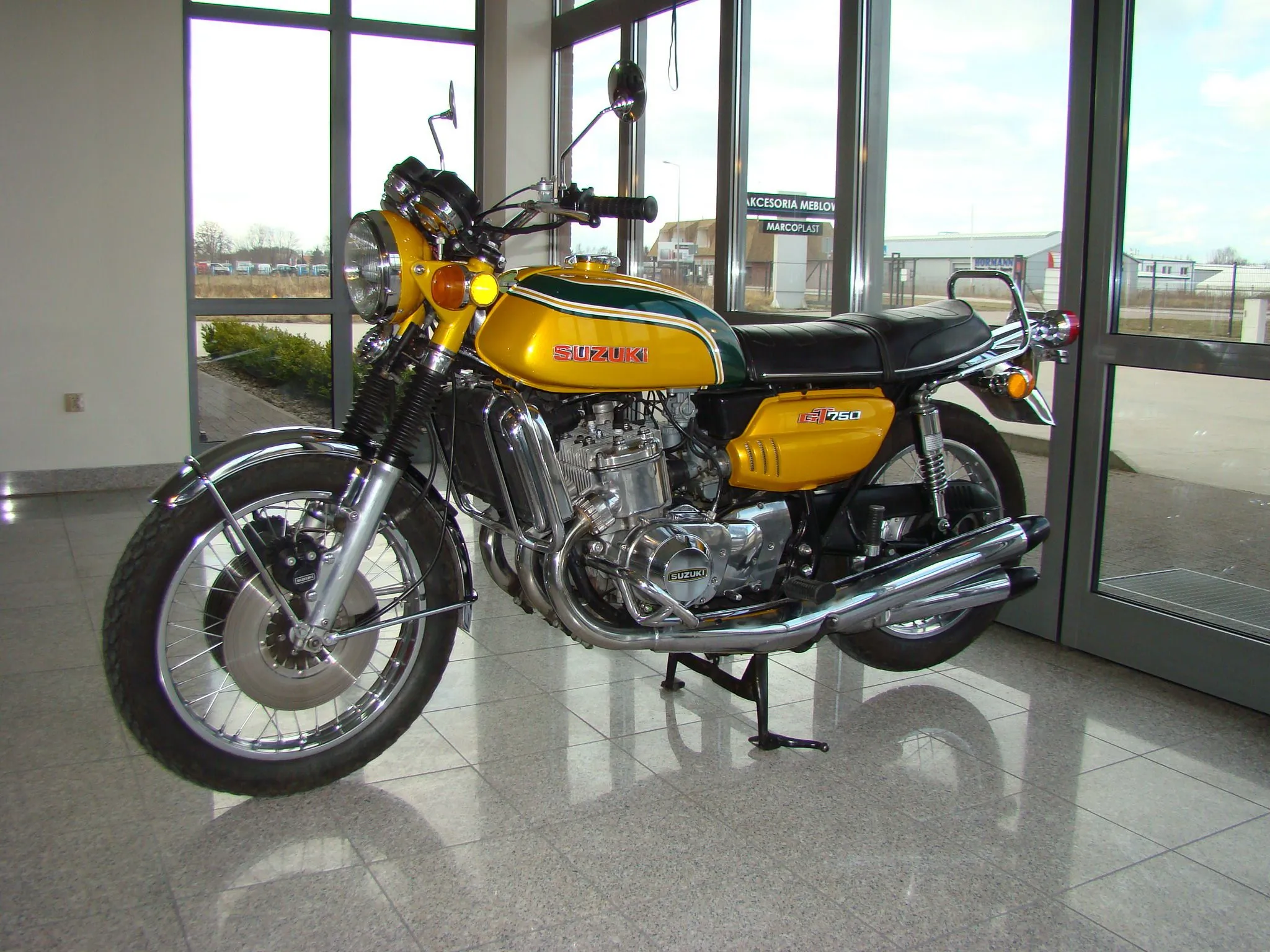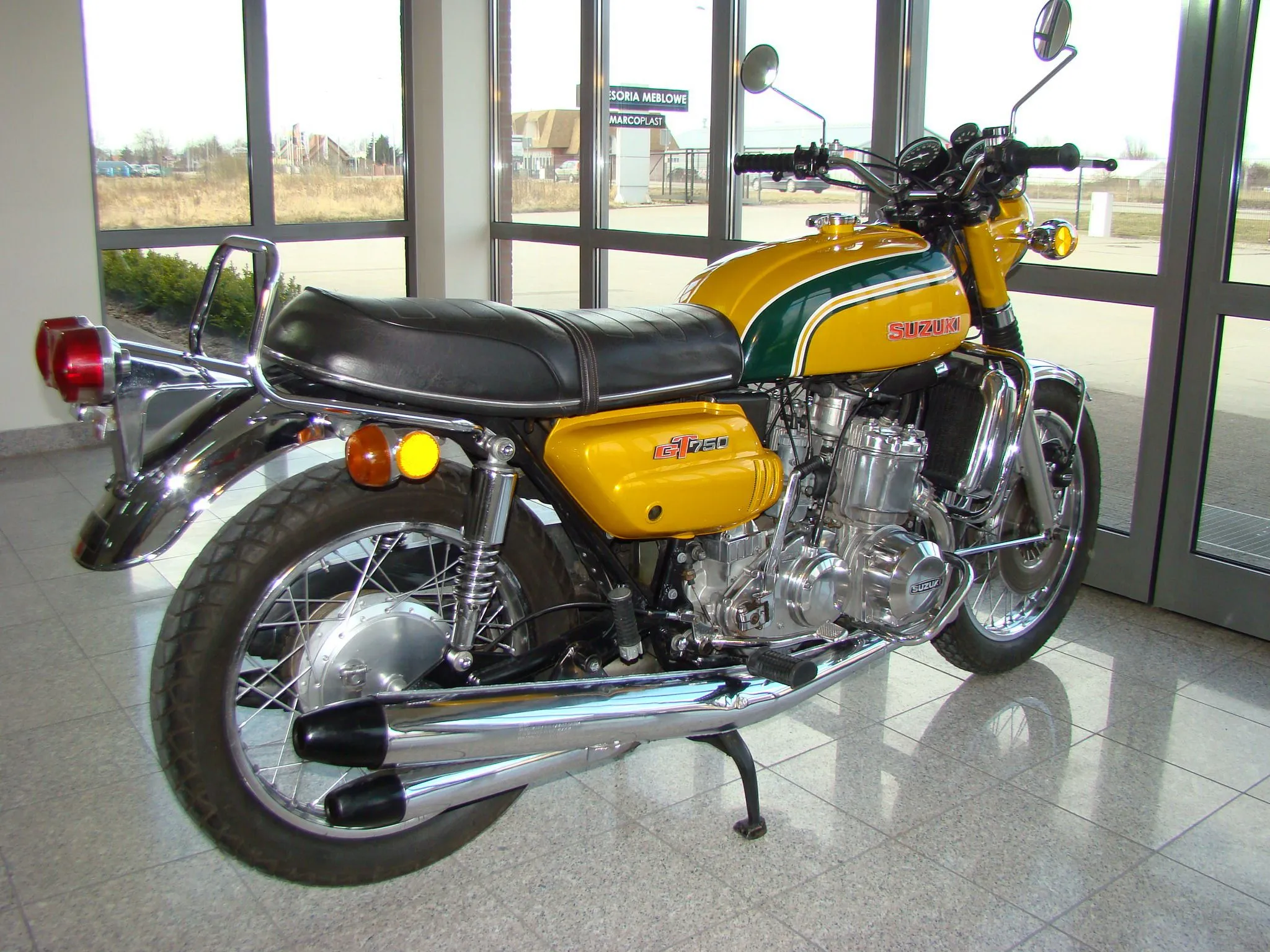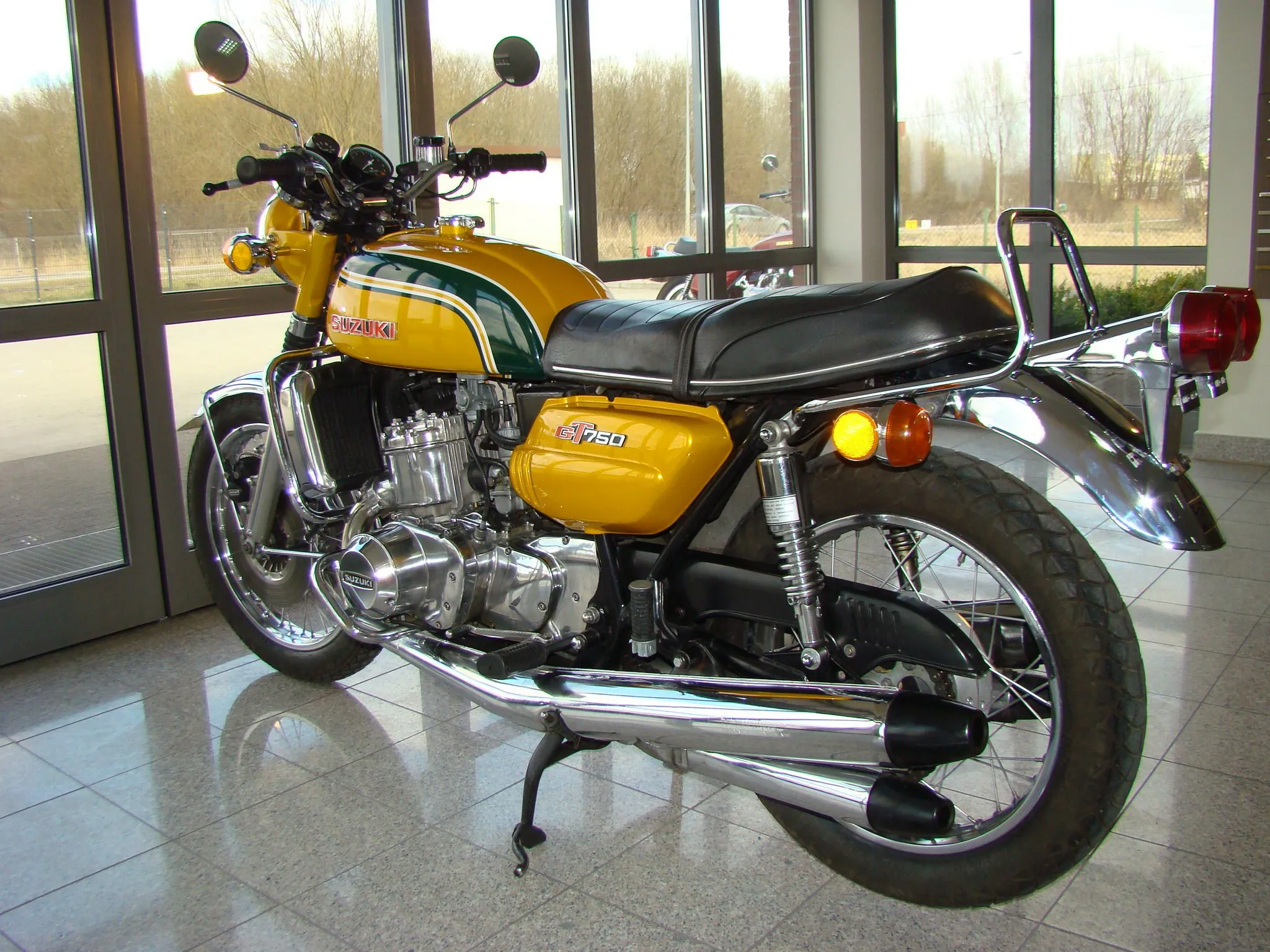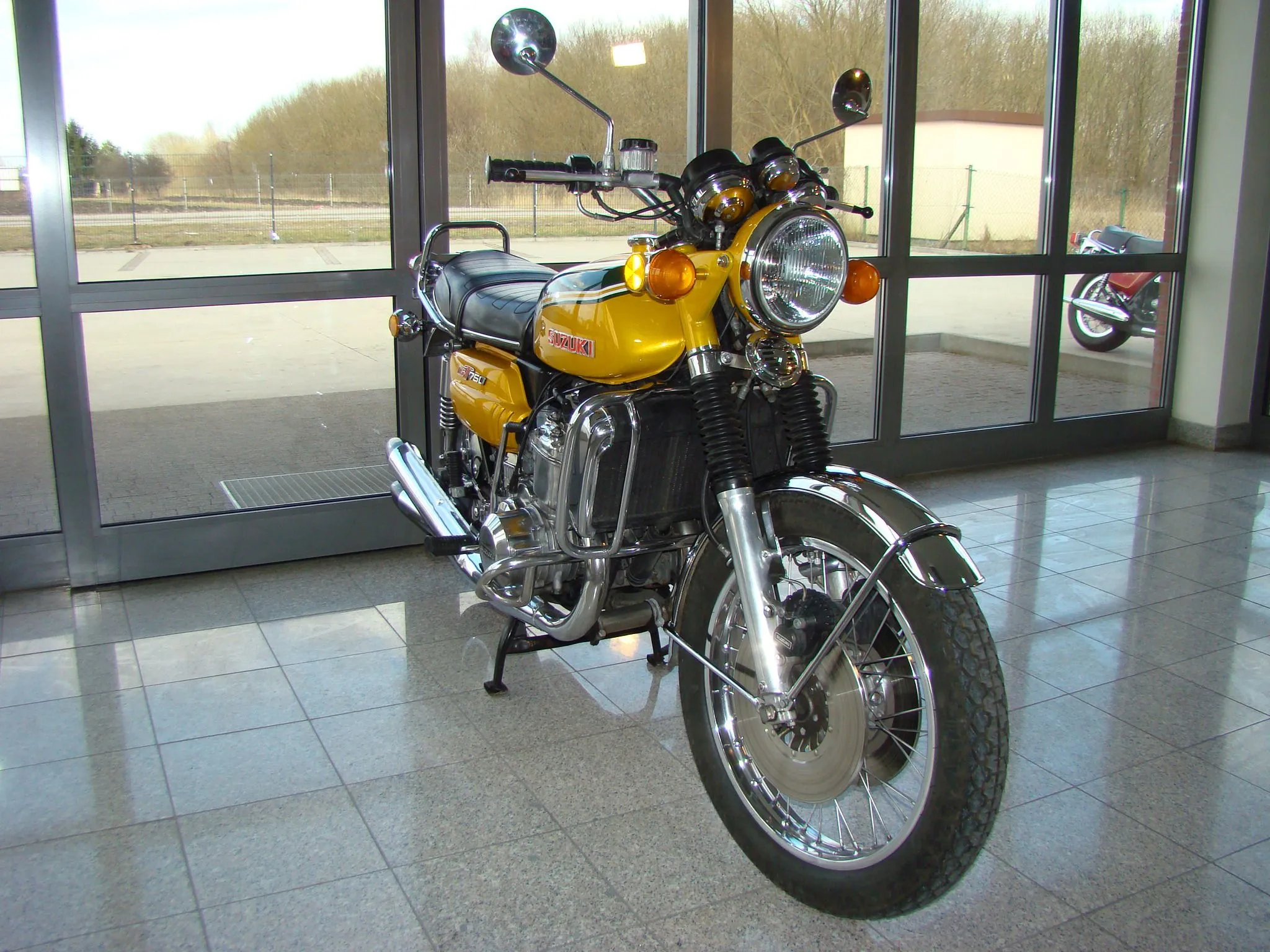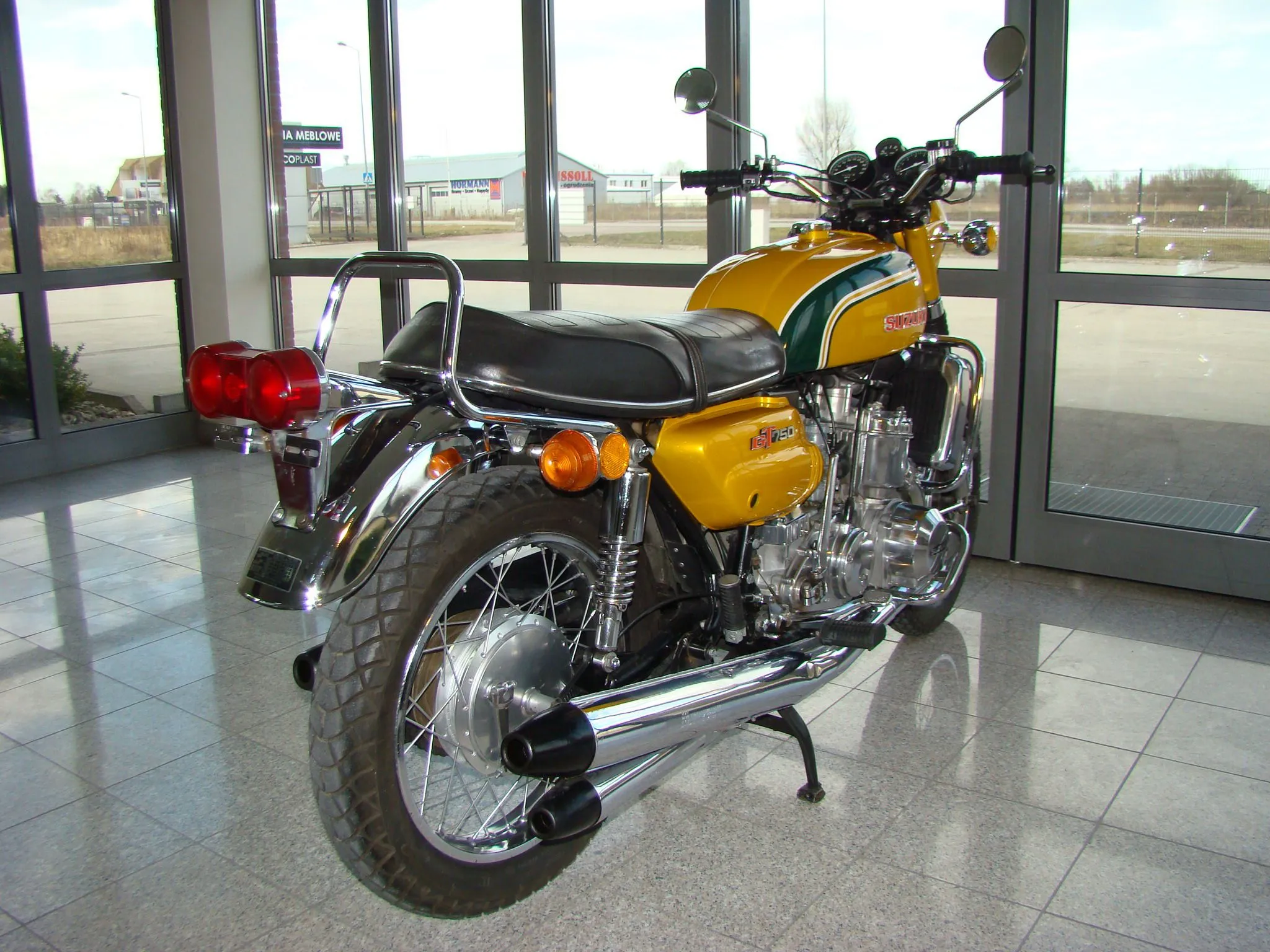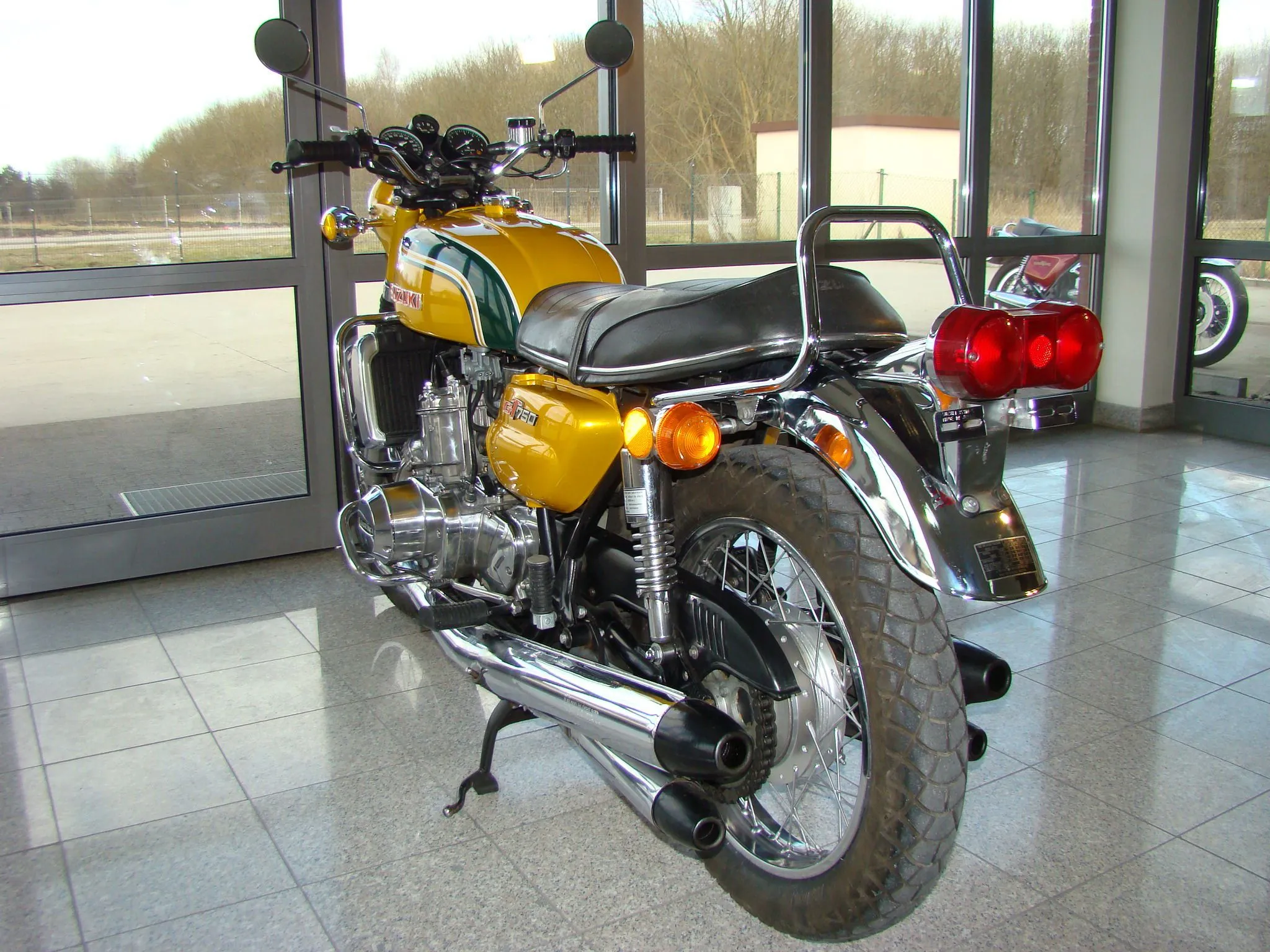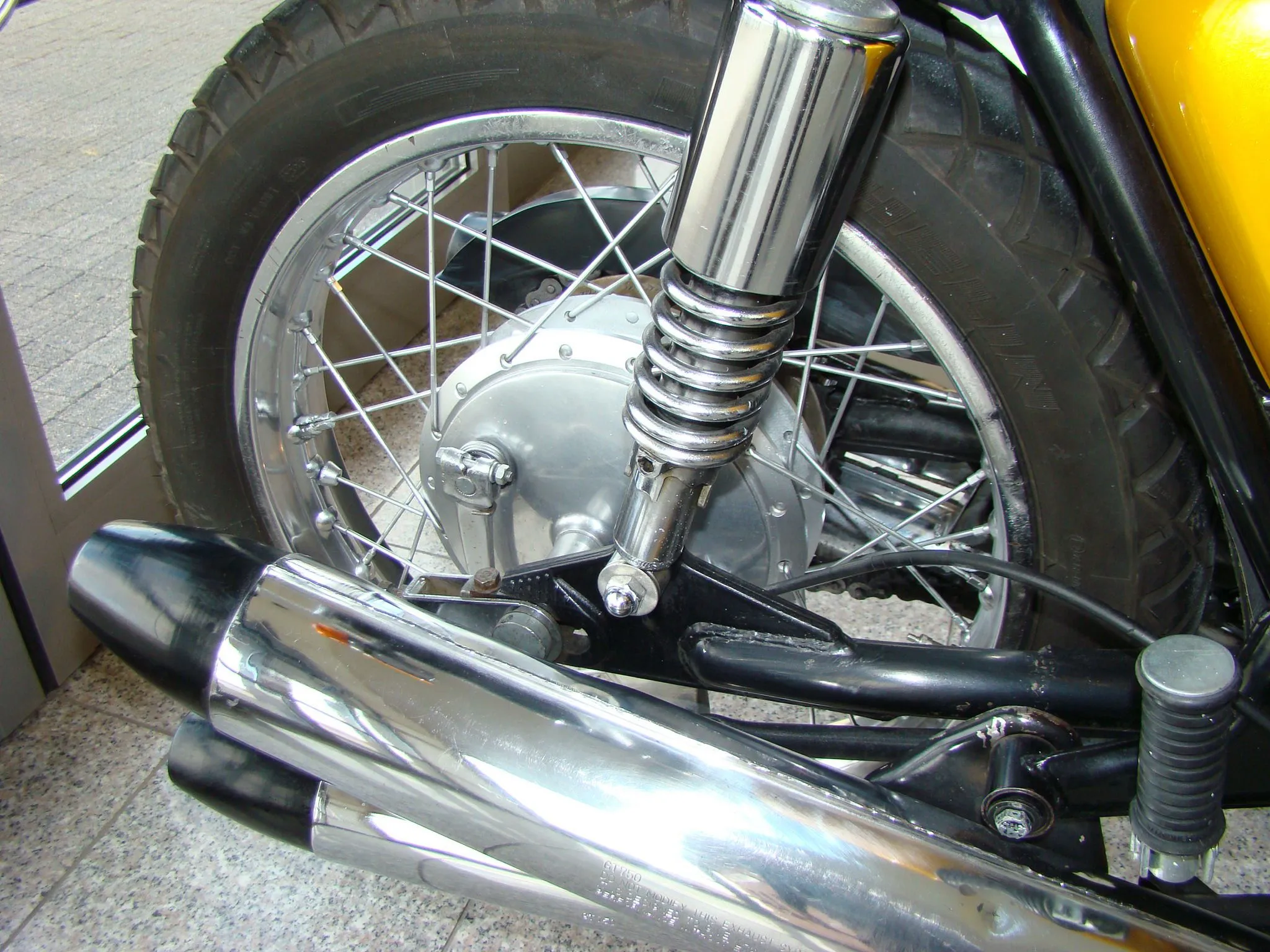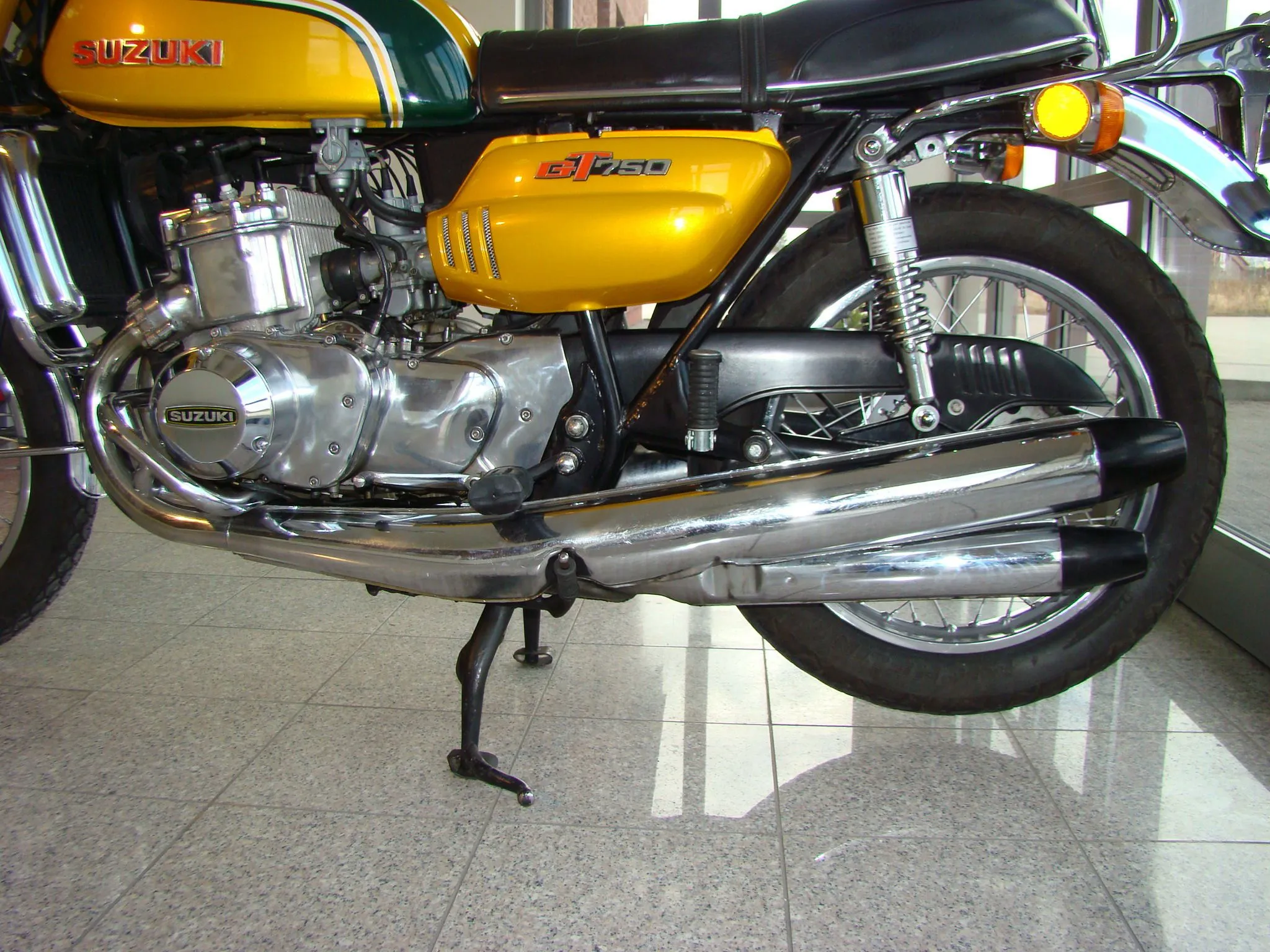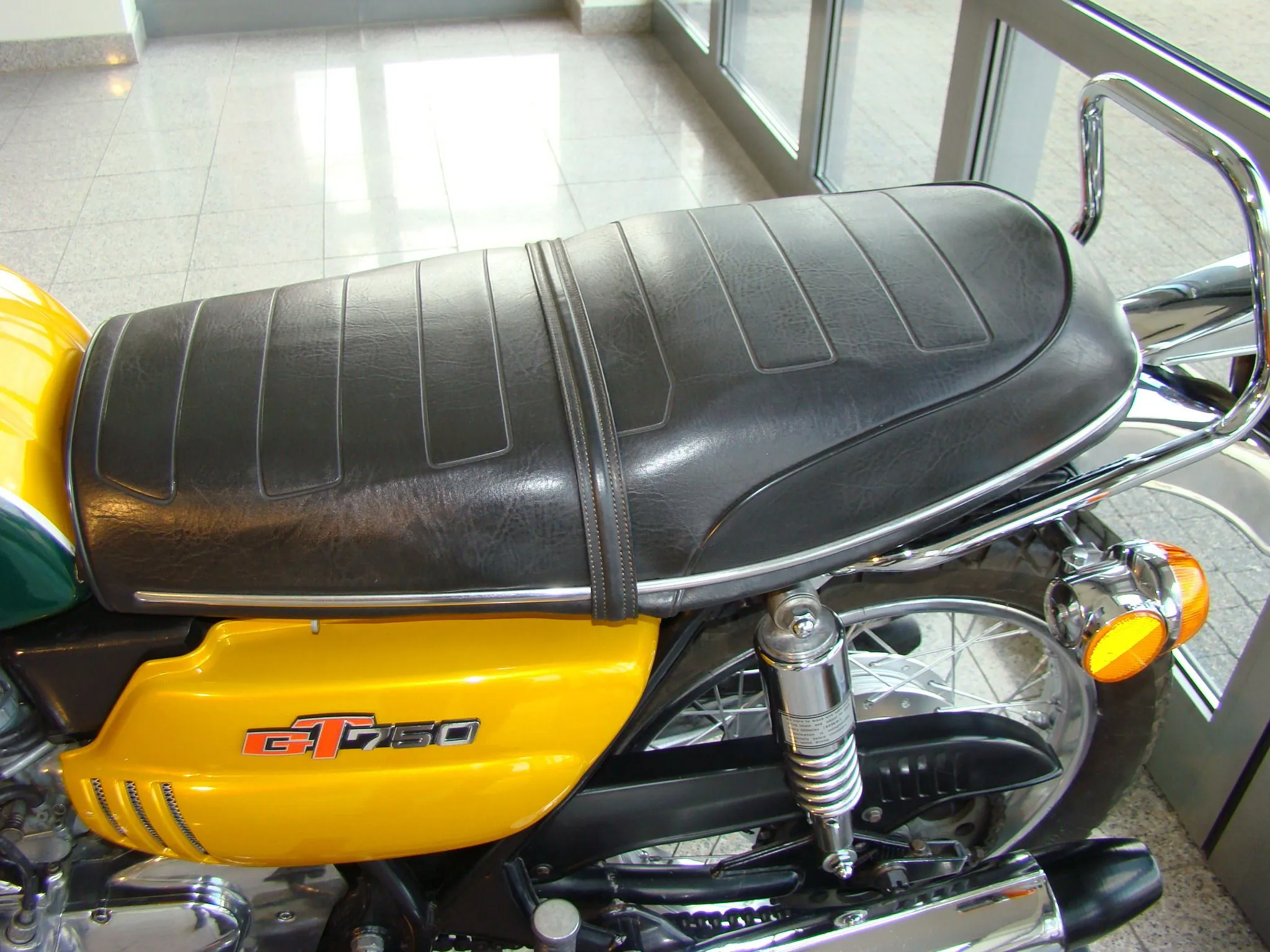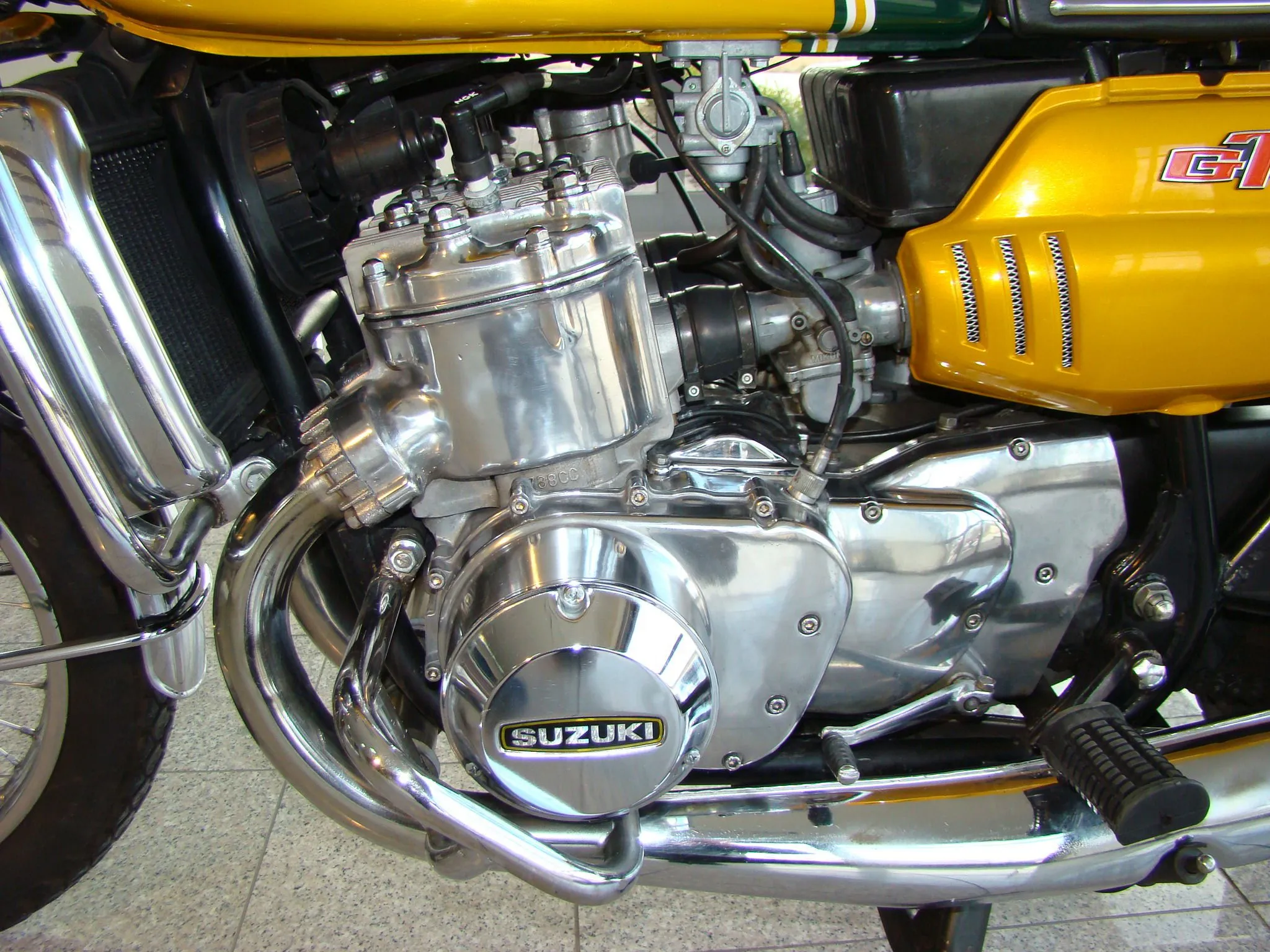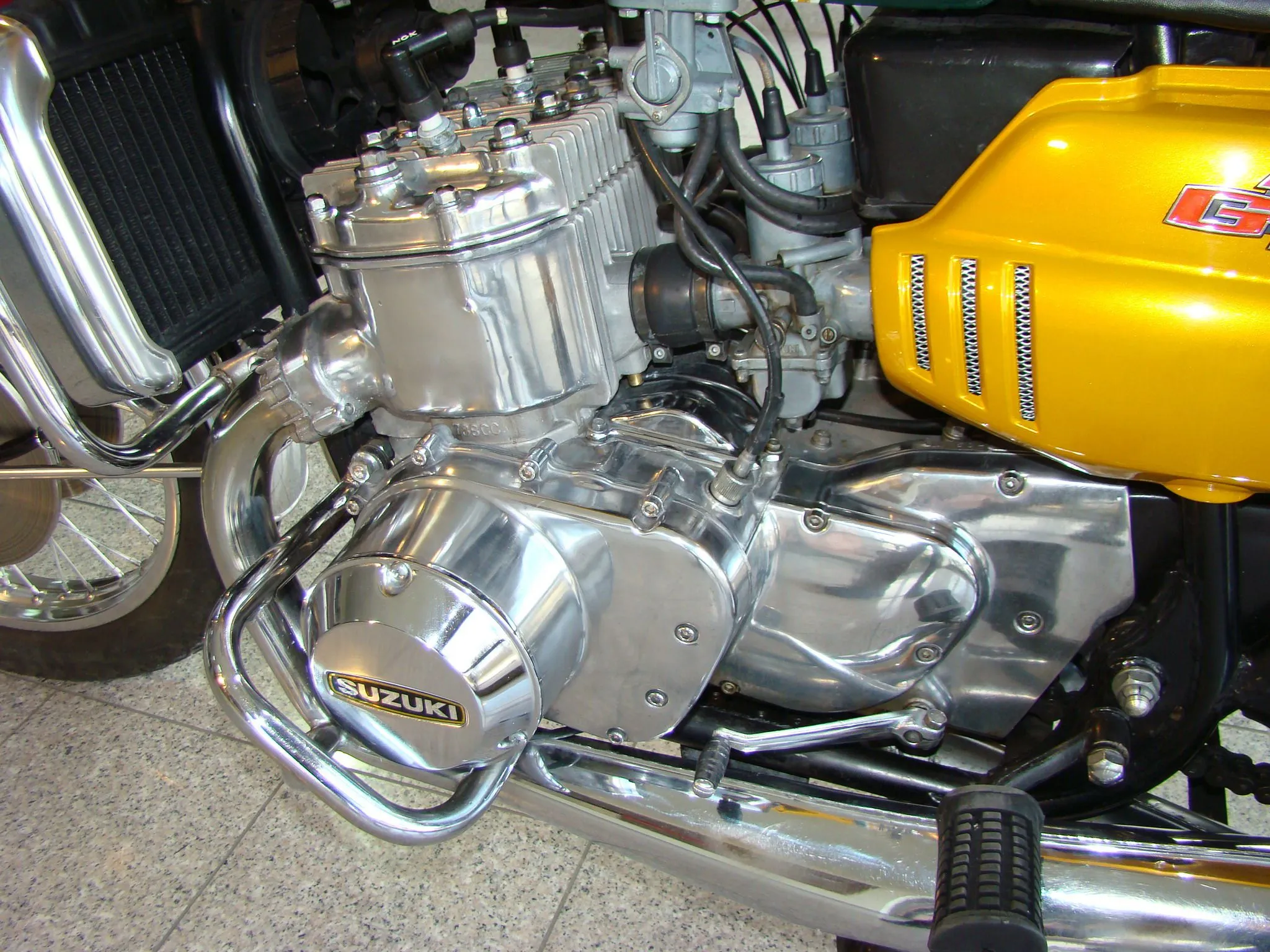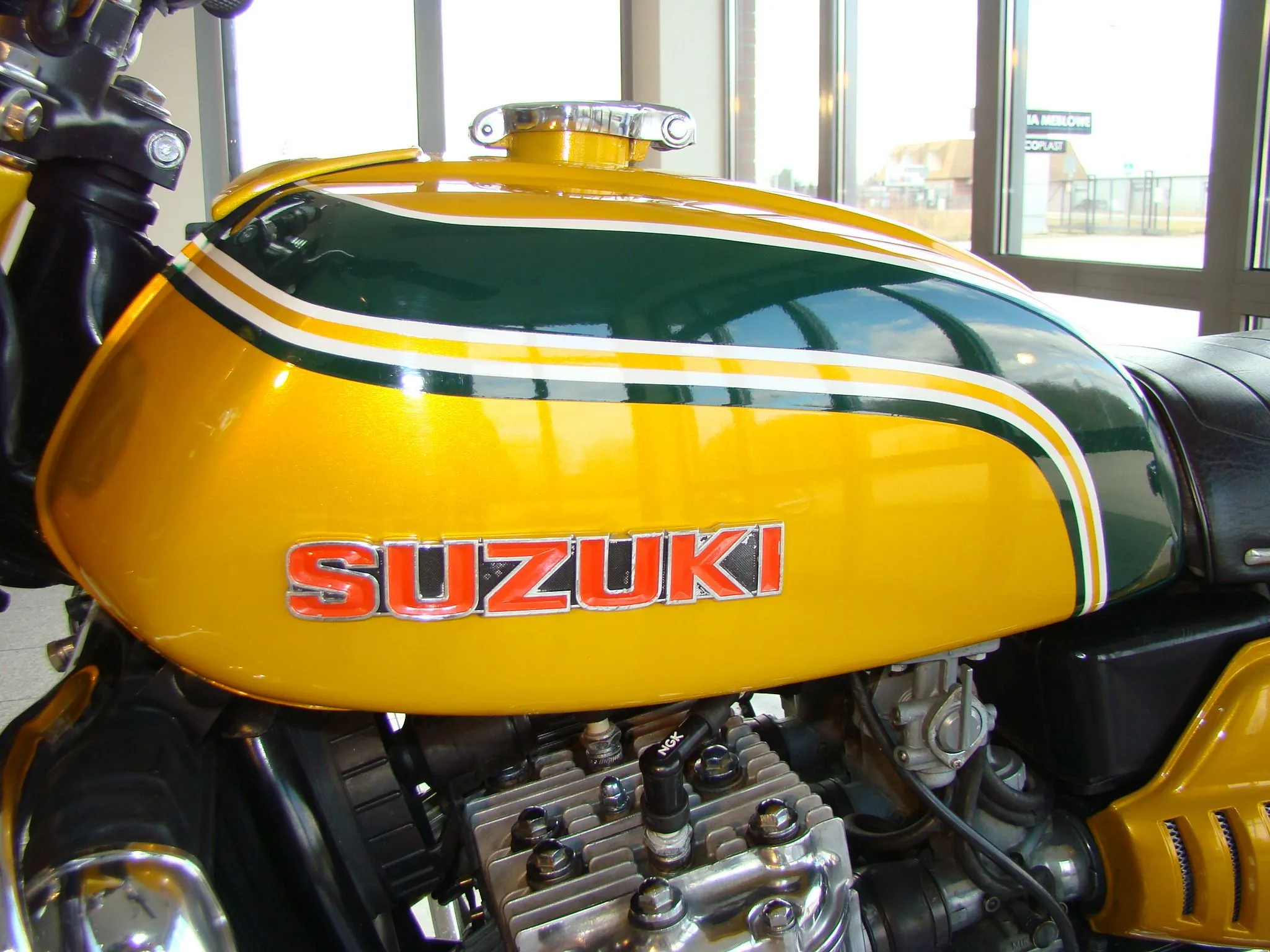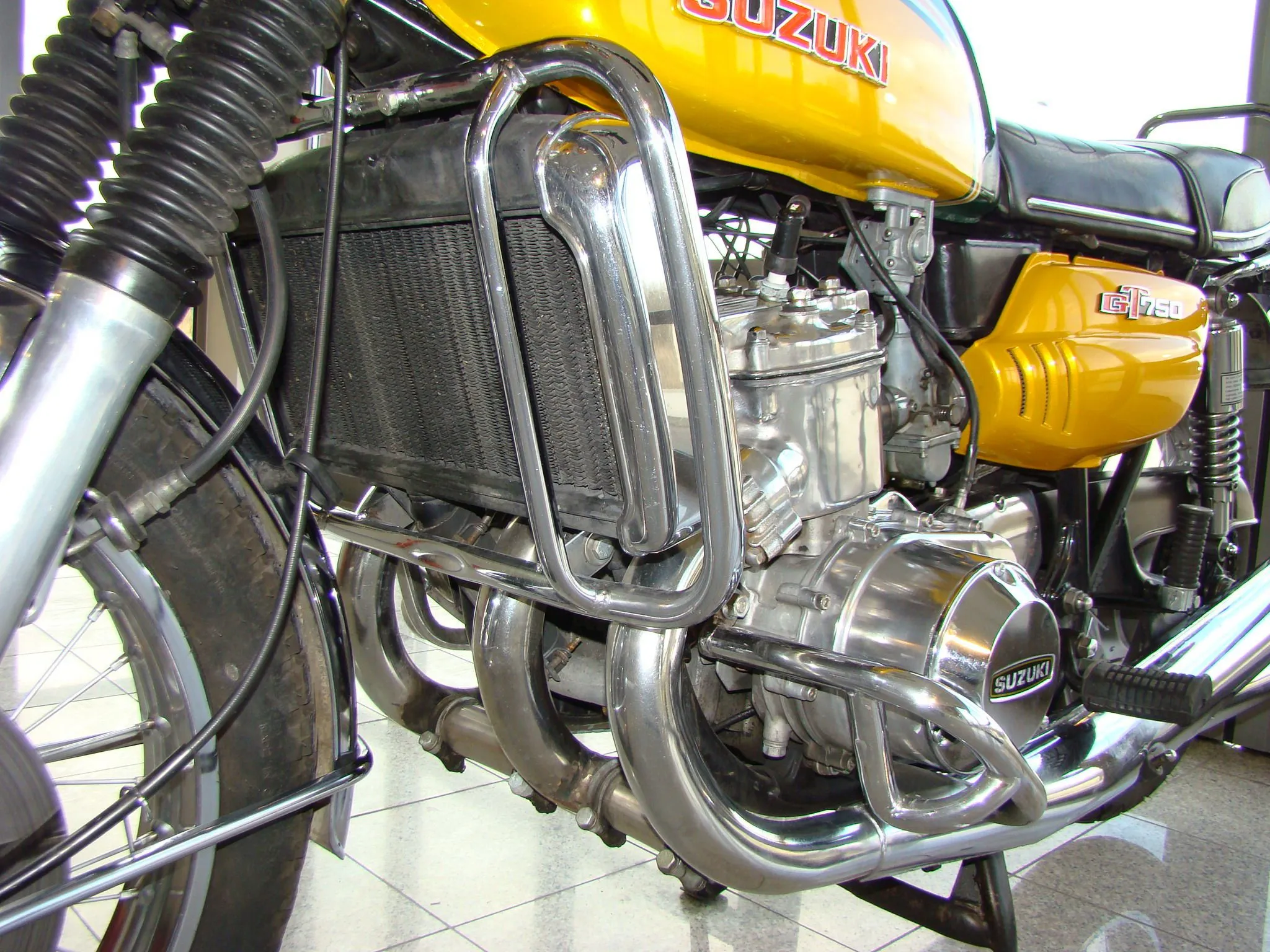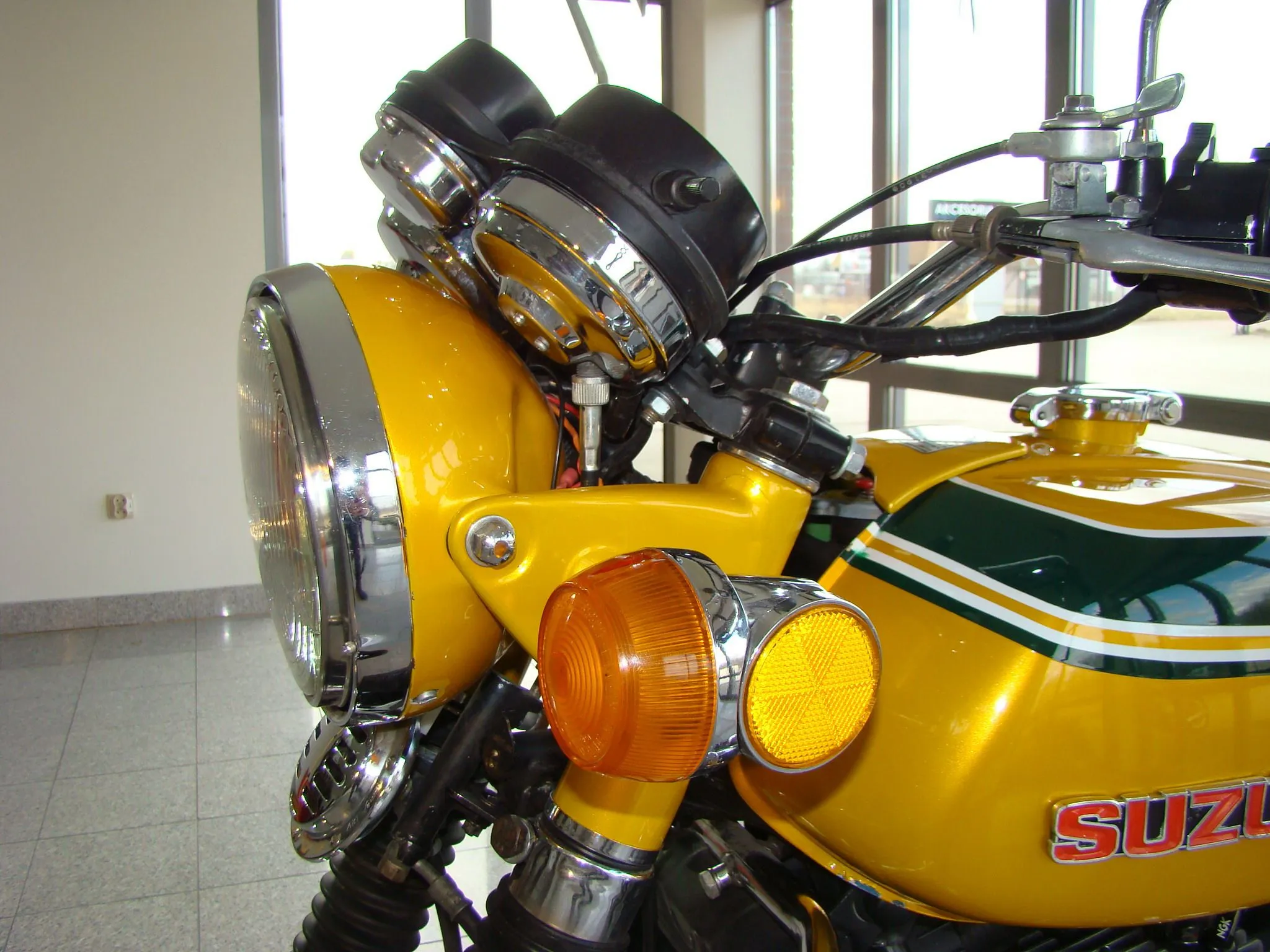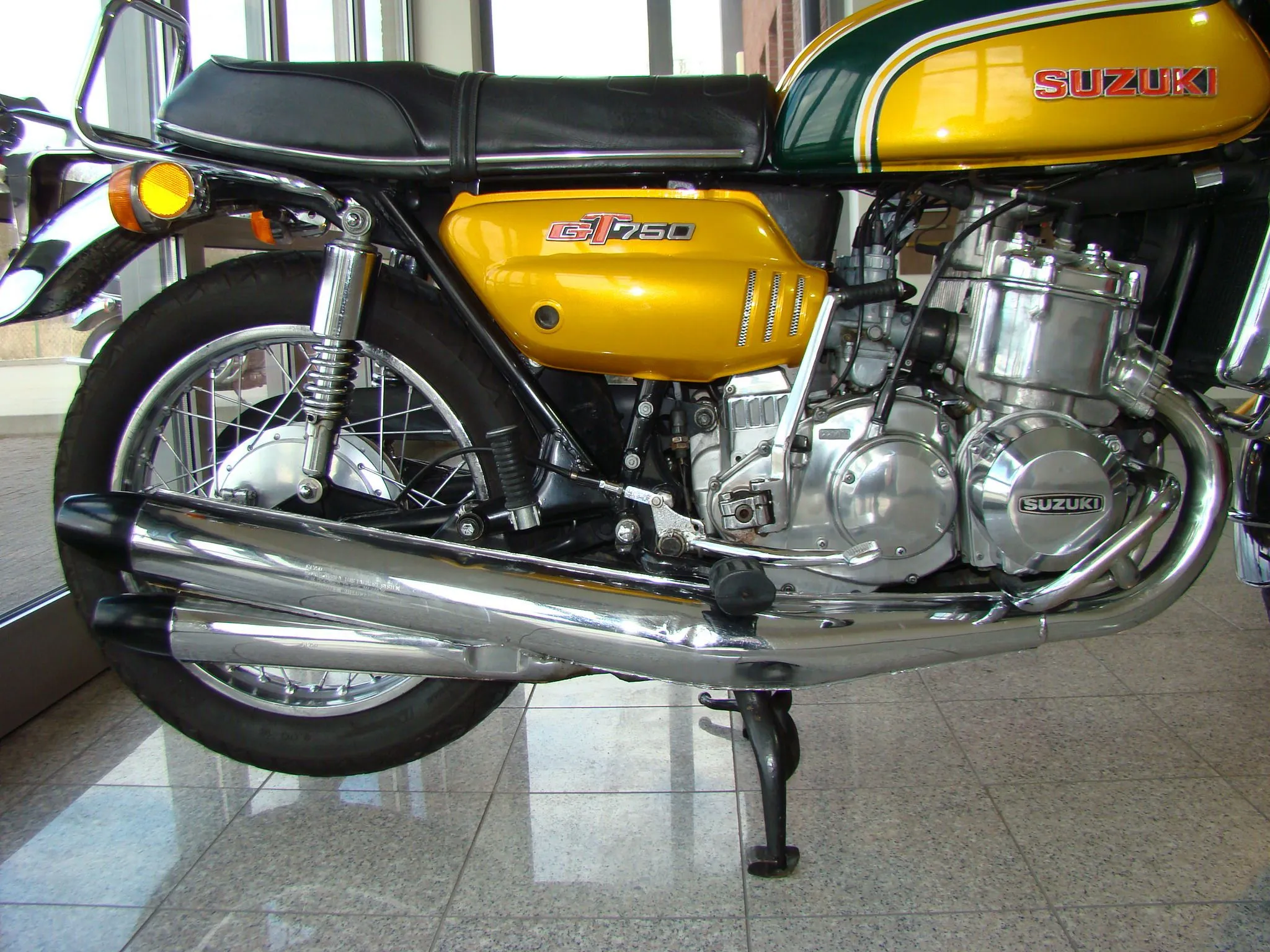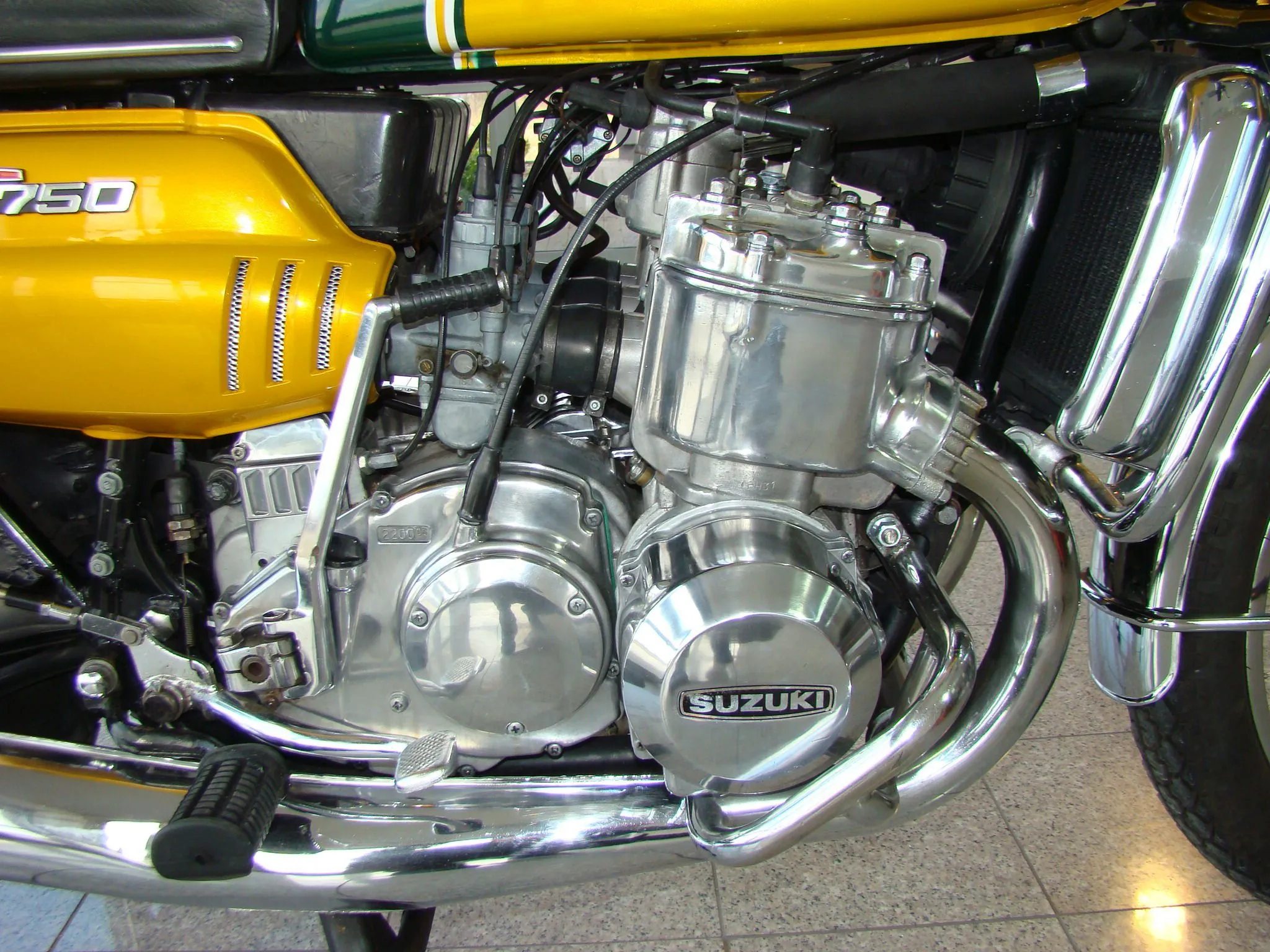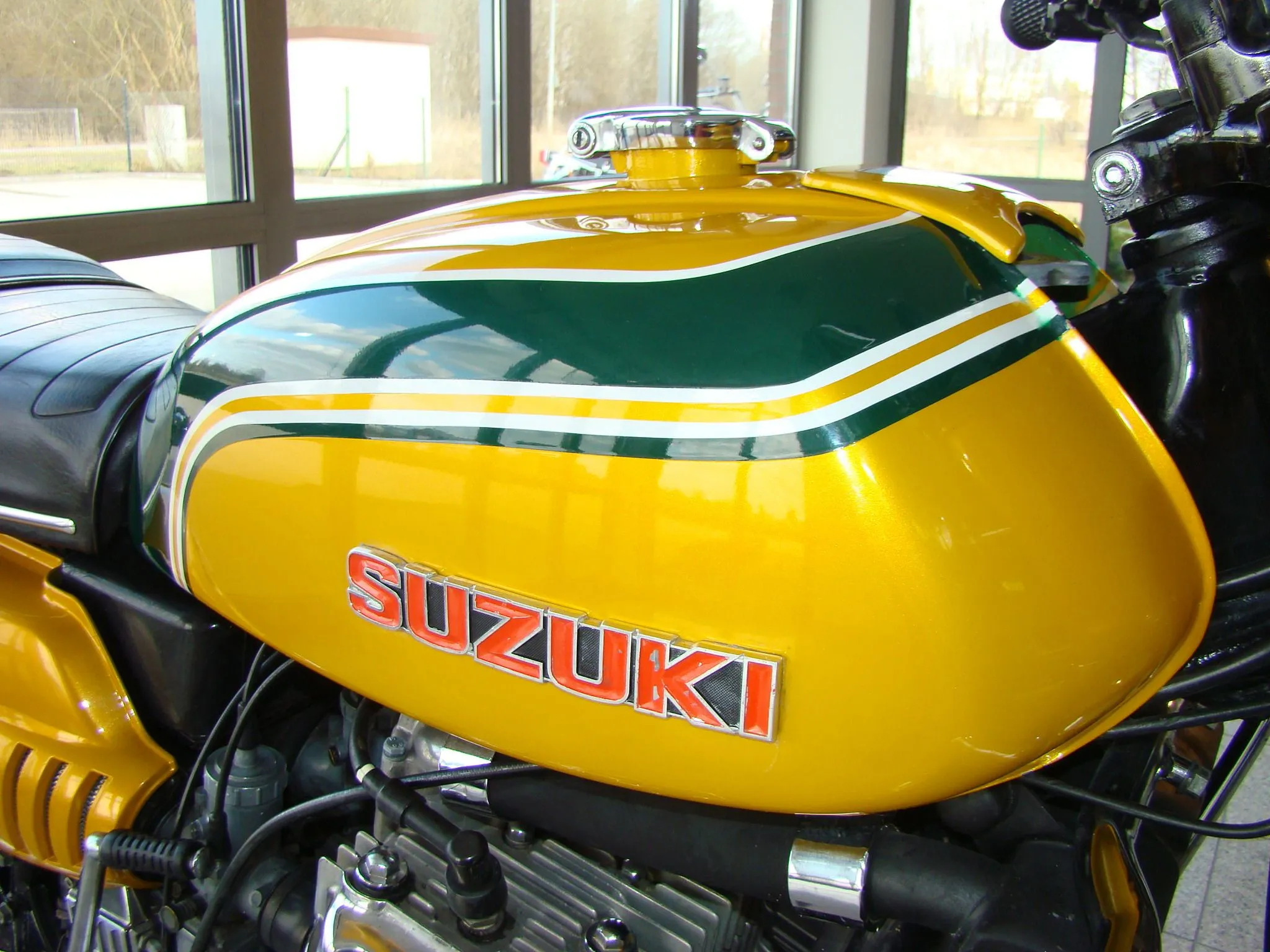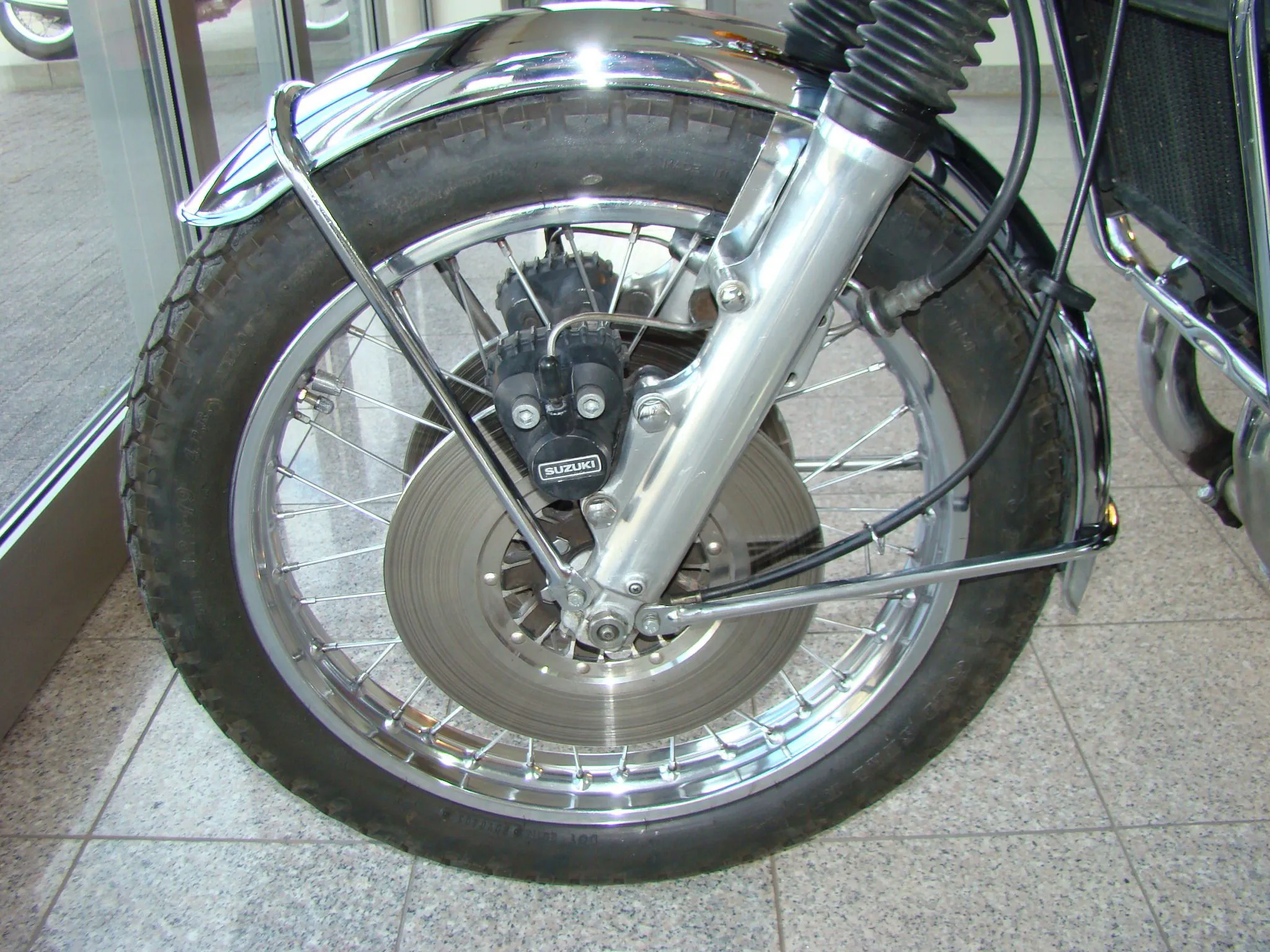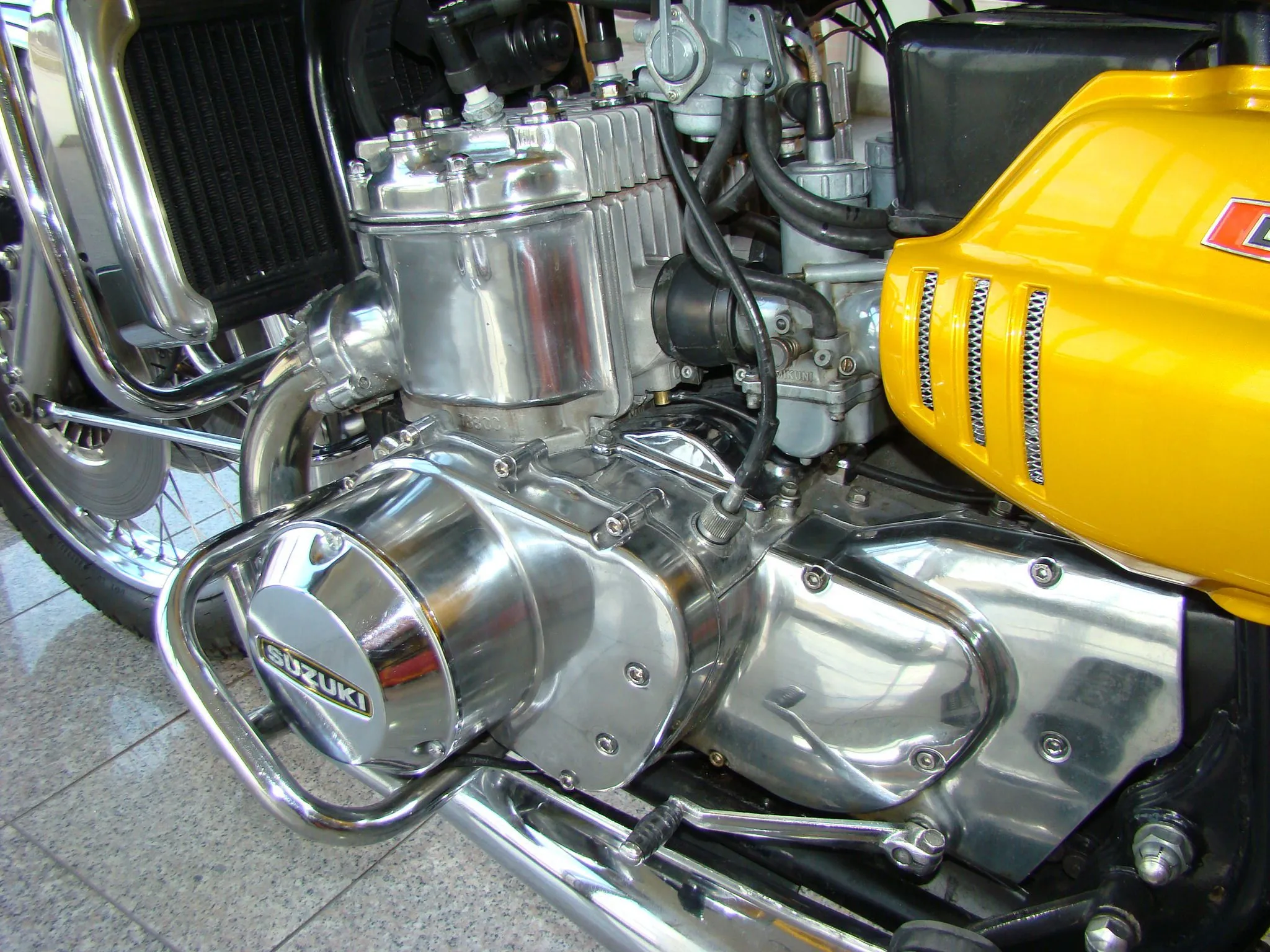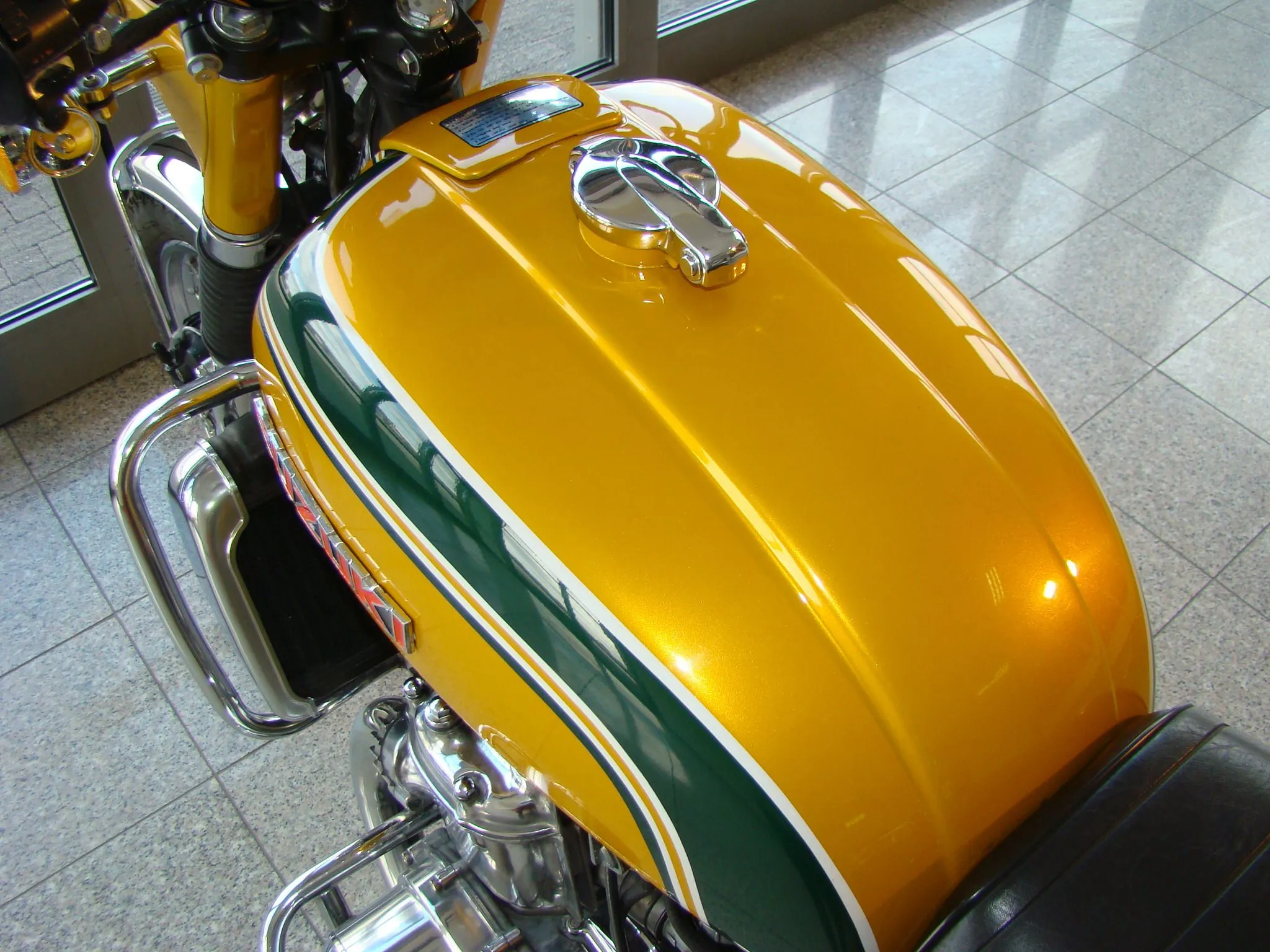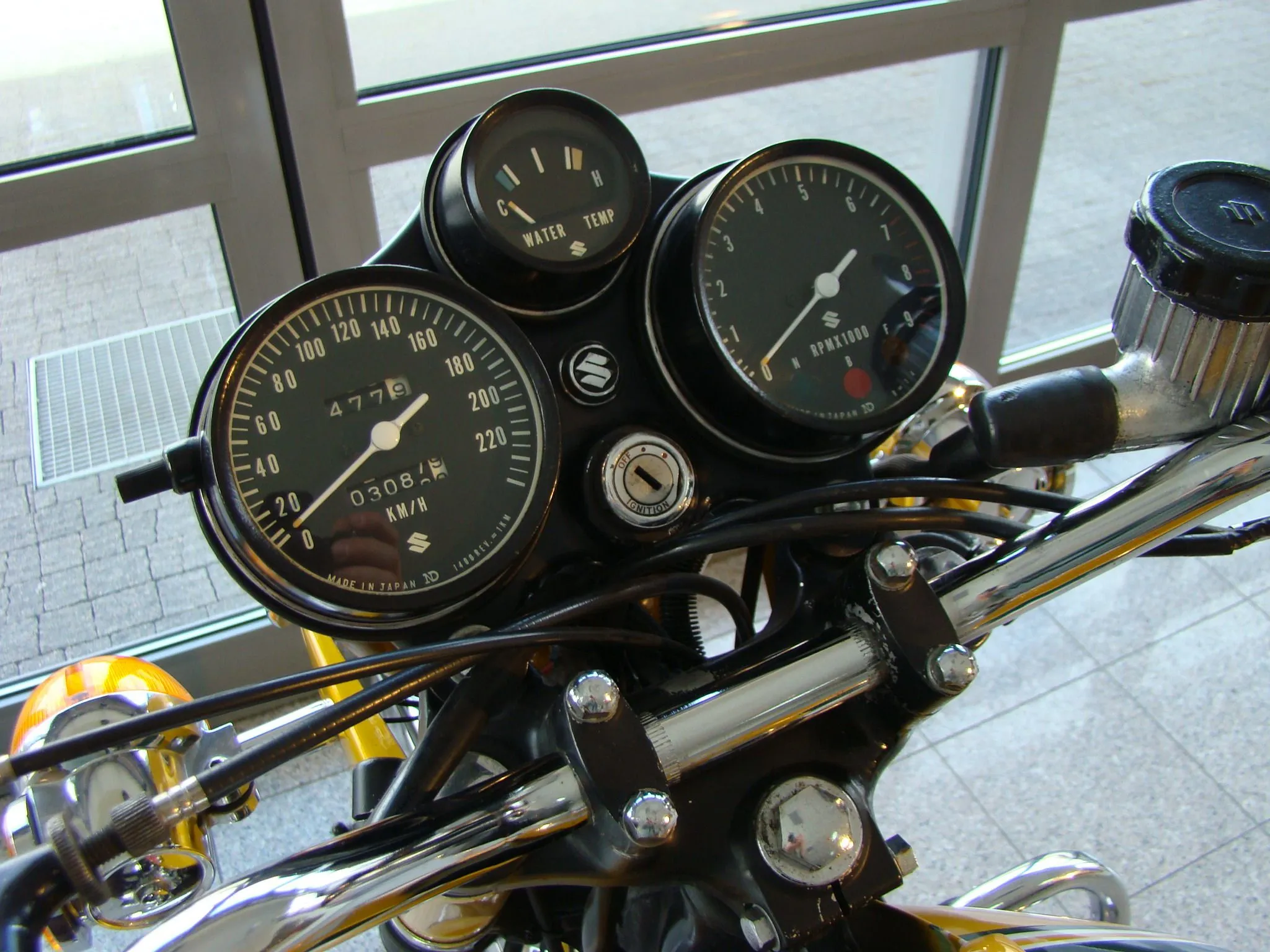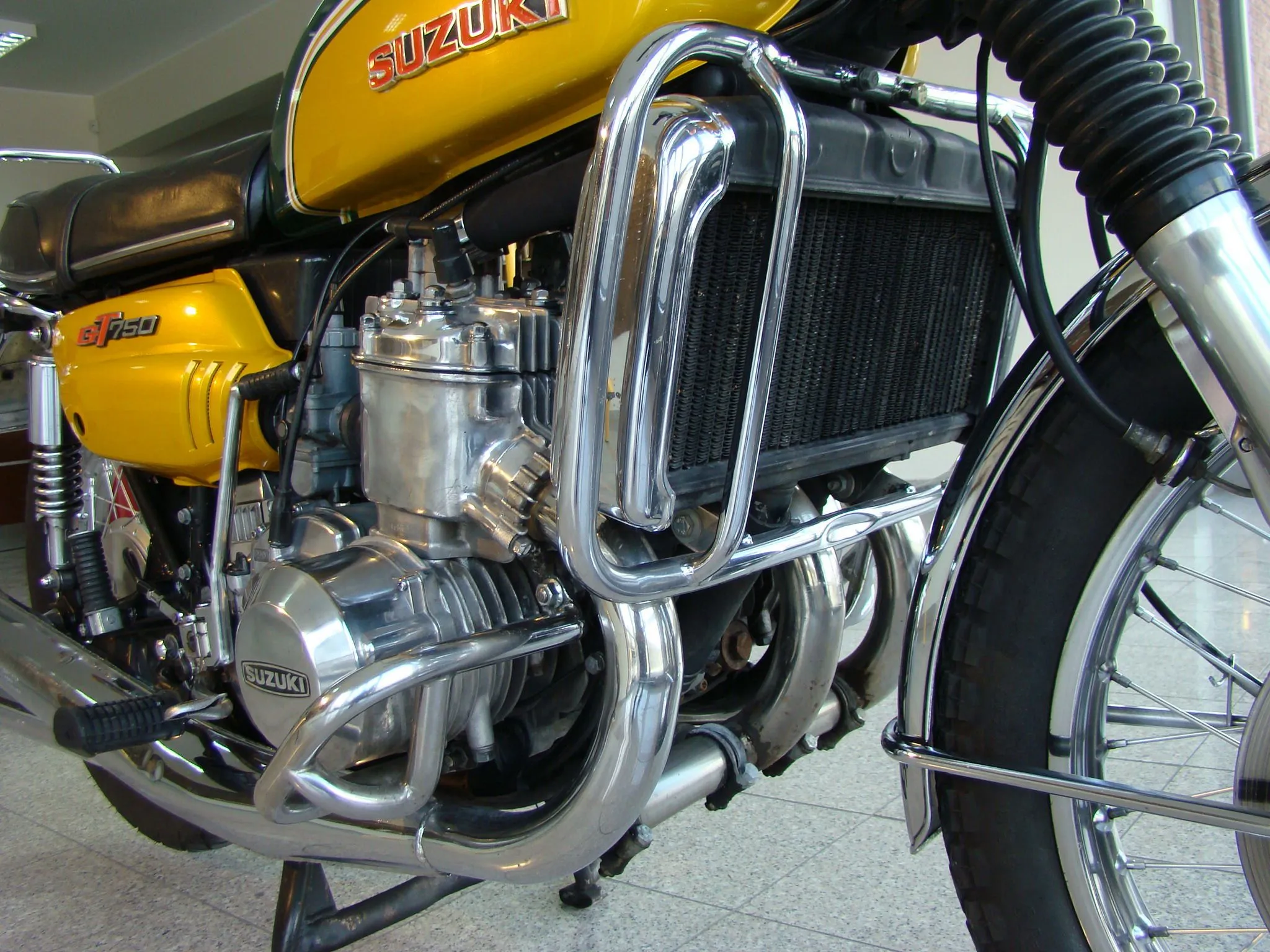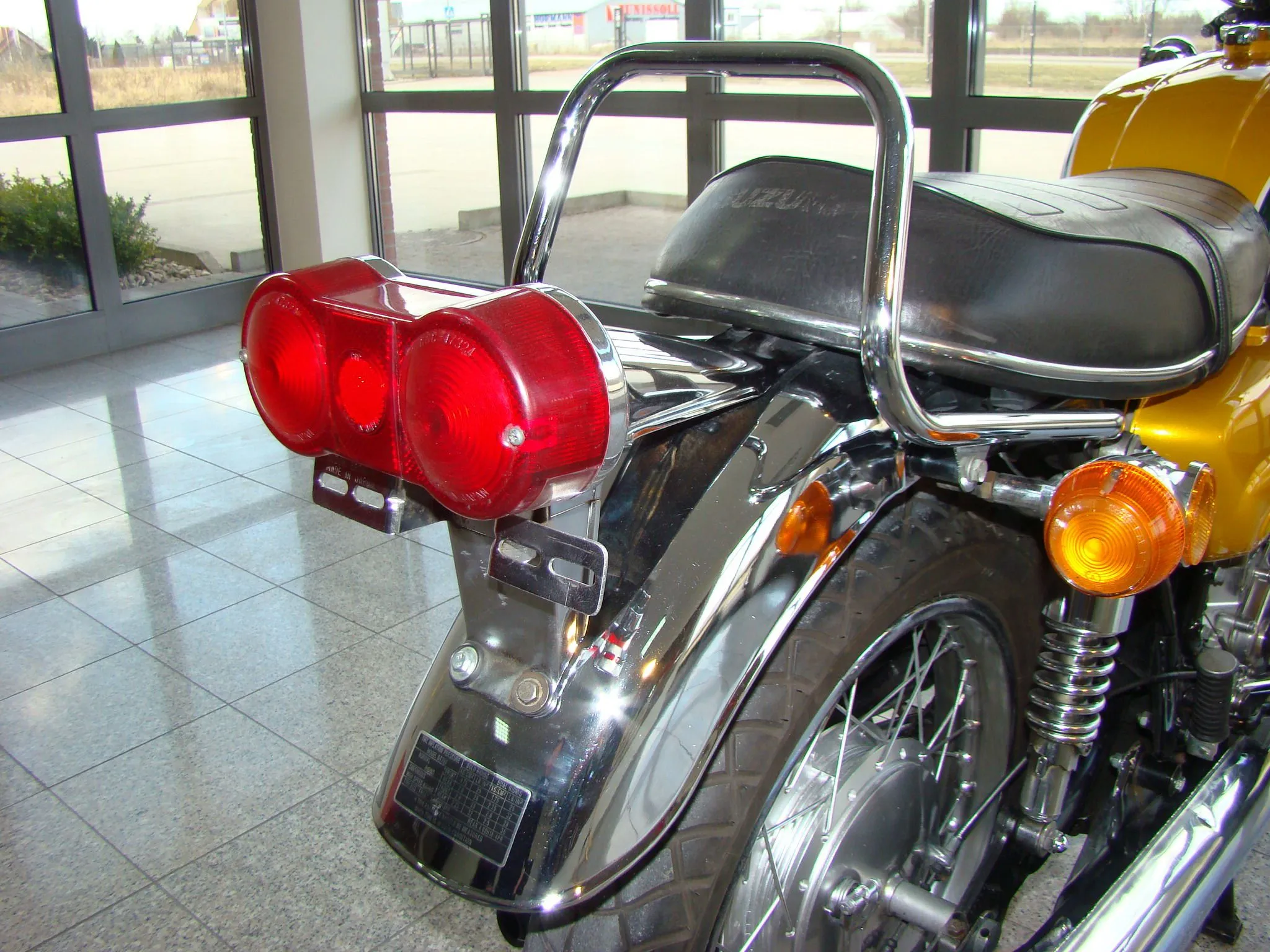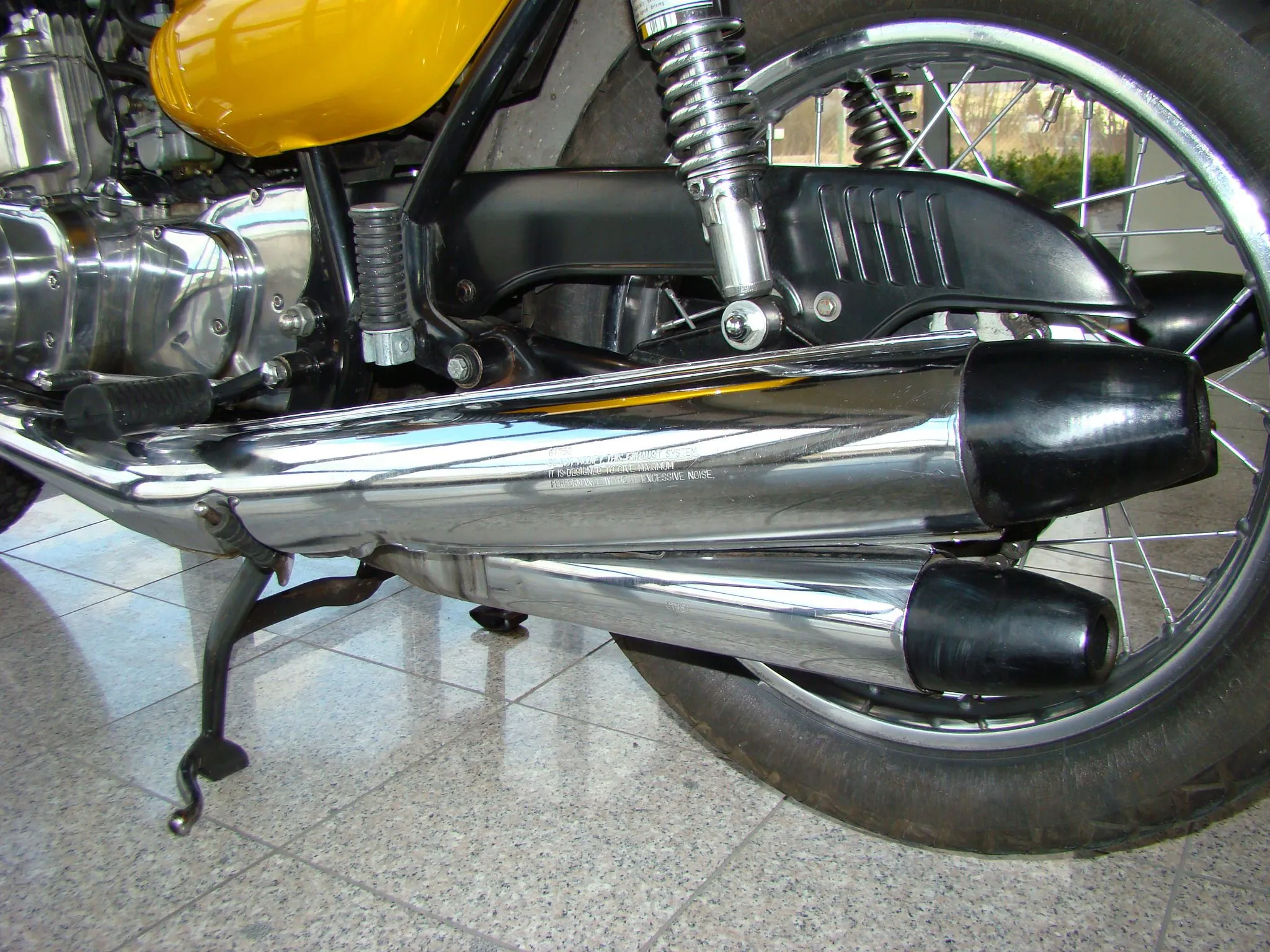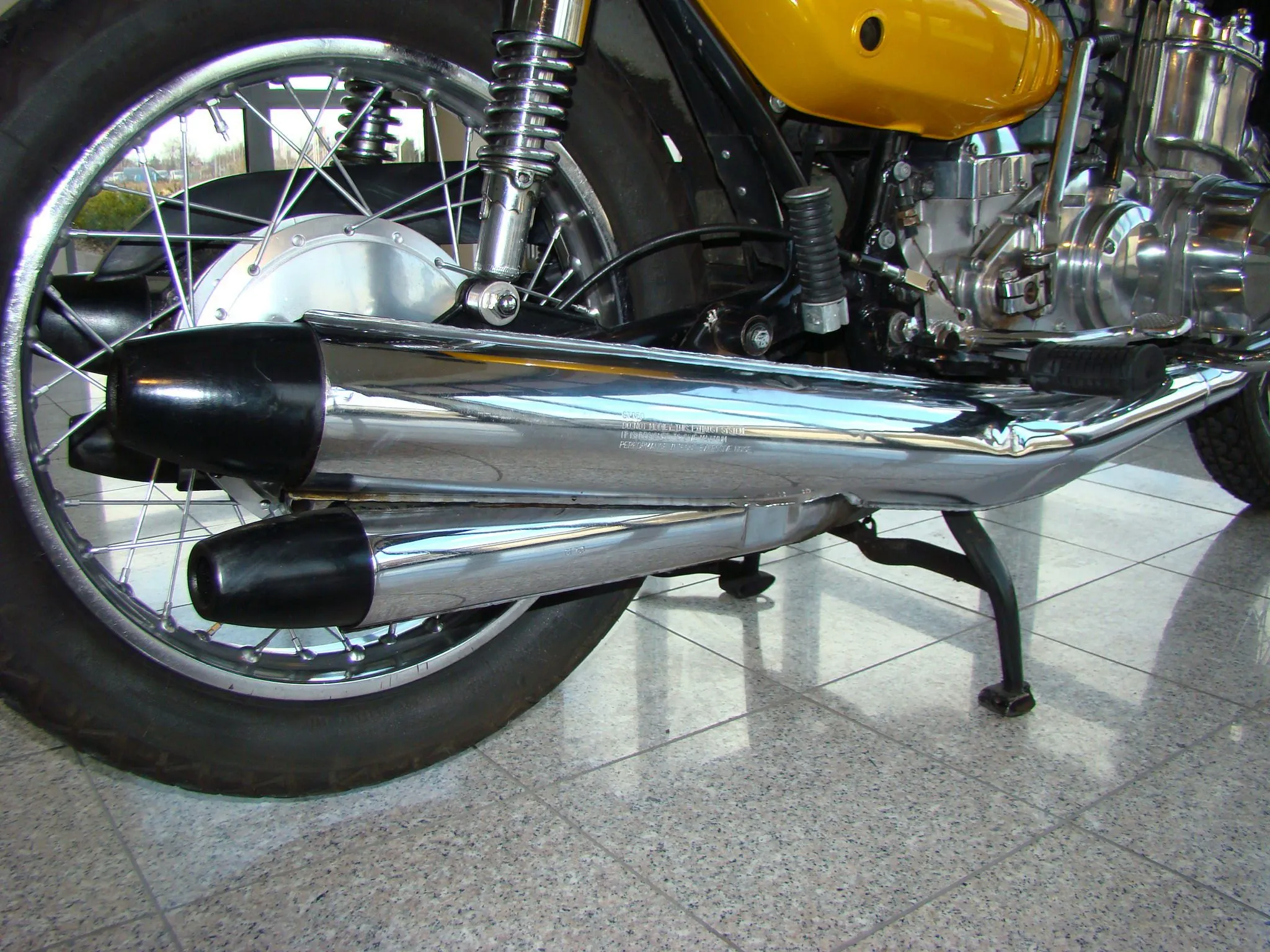 Suzuki GT 750 1974
Sold
The varnish is new but the original color.
Chrome parts in very good condition.
Original silencers in very good condition.
A rare motorcycle in such an original and perfect condition.
Two-stroke three-cylinder engine cooled with water and oil injection.
Three cylinders but four mufflers (very original design).
Motorcycle after a thorough technical review. Each of our motorcycles is thoroughly inspected.
This motorcycle had many nicknames – Teapot (kettle), Water Bottle (water bottle) and finally Water Buffalo (water buffalo).
We ship motorcycles across Europe as well as outside. We only use the services of professional carriers. Our shipments are insured and secured. We have already sent motorcycles to 8 countries in Europe.
If you are interested, please contact:
kontakt@motoventus.pl
+48 507 719 394